Day VS Night of the same dog
Dec 17,2021 | FunnyFuzzyUKTeam
FuzzyNow Vol.02 Dec 2021

Day VS Night Of The Same Dog
*FuzzyNow is a collection of buyers' shows where you can see various photos about the products in use.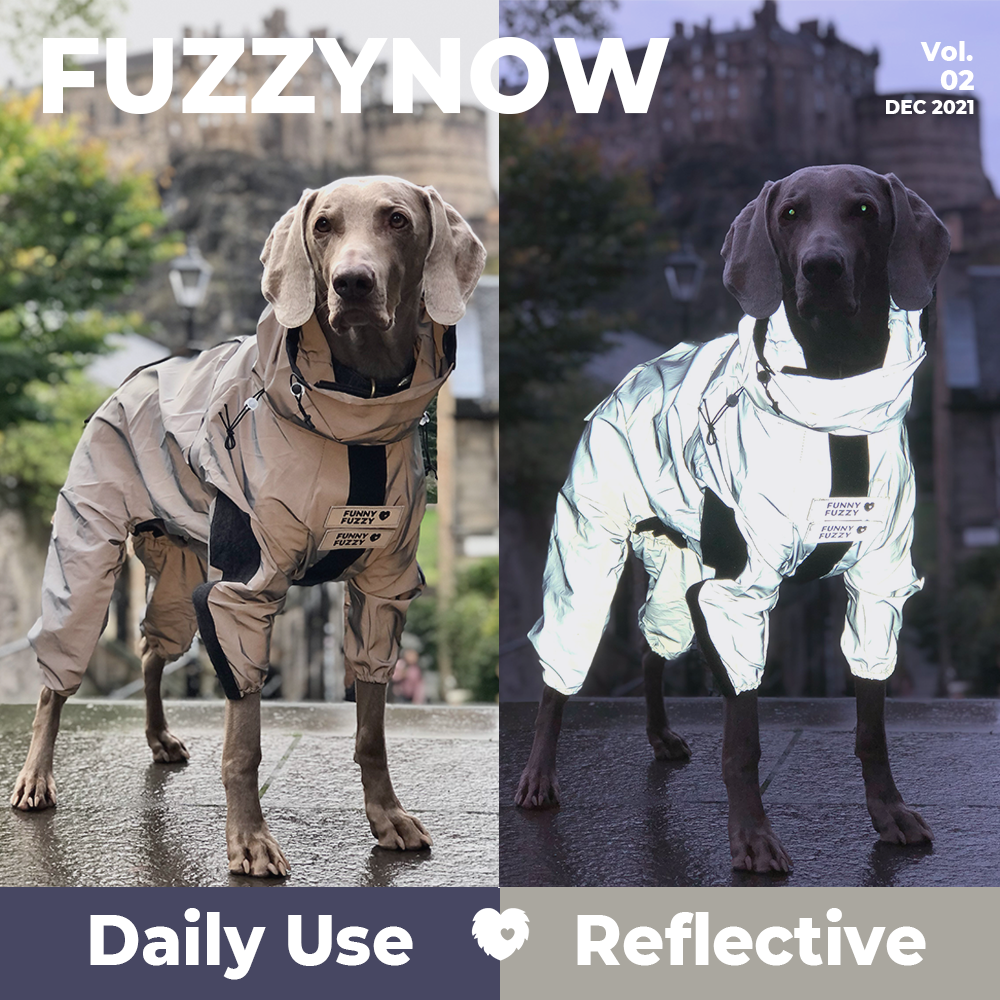 ''Walking in Rain☔or Sun☀️with my mom? Always ready for the crazy Edinburgh weather in my coat!''
--IG@wiemaraner_blue

''It's not just a front, but a full outfit. It has an adjustment on the dog's neck, a zipper completely on the back. The closet is also completely waterproof. Instead of a small light, you can see the whole dog!''
--IG@boomer.frenchie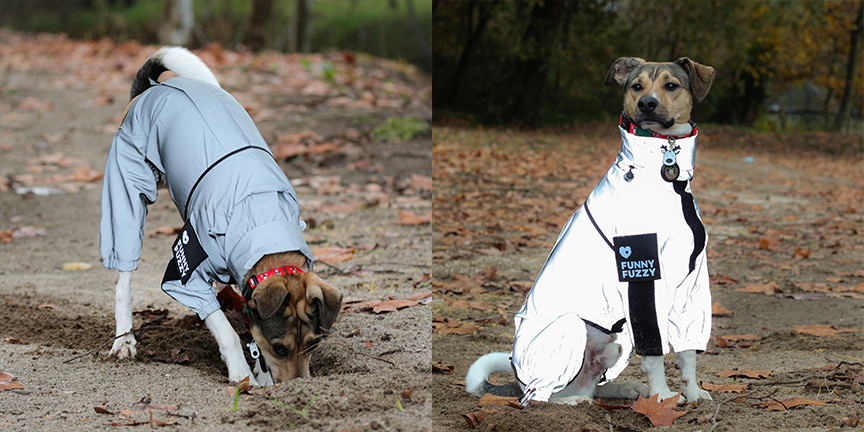 ''On these rainy days, nothing better than a raincoat and this came just at the right time! With this cover I can also protect my ears, which is great!🌧️🌬️Today I tried it for the first time and love it! 5⭐''
--IG@the.lucky.prince
''I am not a fan of clothing👠, but about this raincoat, I agree 💯, because he reflects beautiful. With the predominantly black Jesse, sagging in his long collar, it's a great piece of security in this dark season🐶🐶''
--IG@achthundepfoten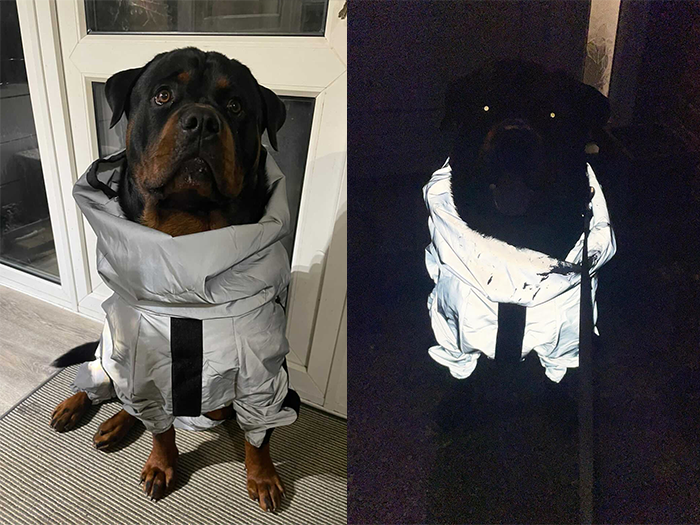 ''Barney definitely is going to be seen at night with his new raincoat it's also came right in time for all this horrible rain we have forecasted usually he refuses to go out in the rain but today he was unbothered he kept warm and dry whilst running around comfortably, care free in today's rain!🌧️''
--IG@barney.the.rottweiler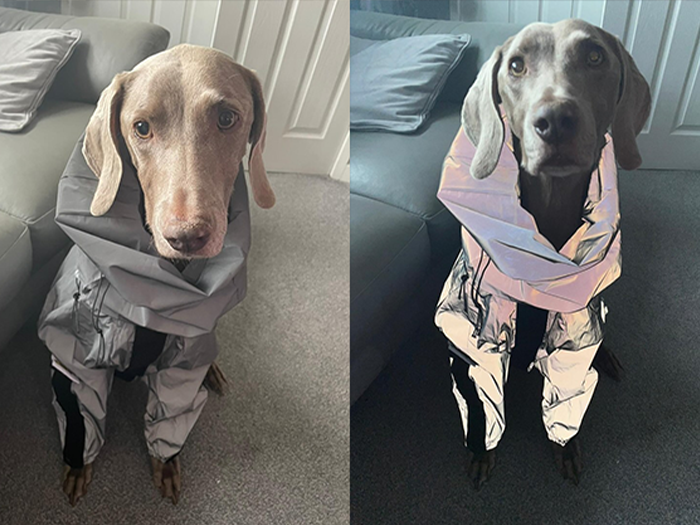 ''Cookie has been gifted this amazing reflective raincoat! Love how reflective this coat is!⭐''
--IG@cookie_the_weim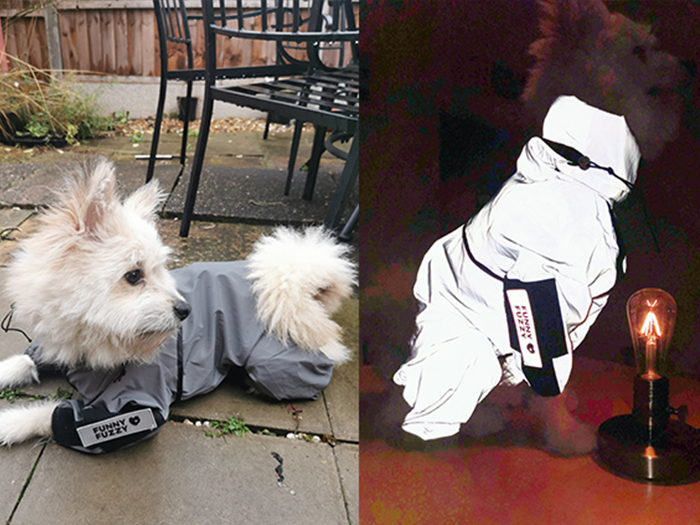 ''Absolutely love this coat, I can't walk about it enough. He looks so snuggly. Feel so much safer at night time with him.🐶🐾😍''
--IG@nutritionally_balance

''Someone asks for a Spacedog?!🐶👩‍🚀Cooper is here!''
--IG@cooperthechocolatecocker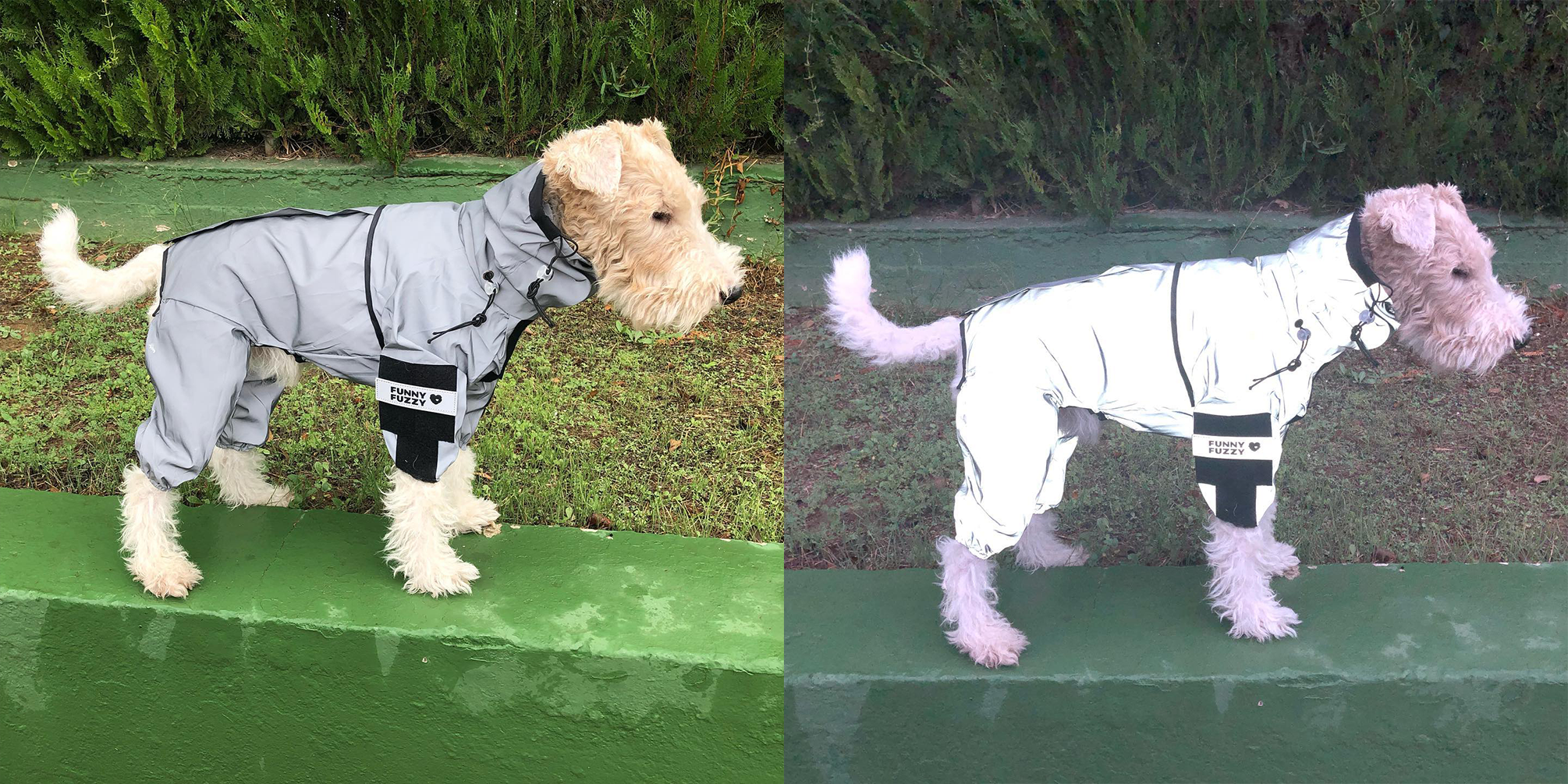 ''I'm a space dog...Am I!? This raincoat looks just amazing!!! When it comes to rain walkies in the night or dark days, you need to be safe and let others know you're there!!! So here I go!''
--IG@lukethewirerrior
*Want to see more? Recommend for you FuzzyNow Vol.3 Dec 2021.
Comment