How To Choose a Good Pet Carrier Bag
Sep 30,2022 | FunnyFuzzyUKTeam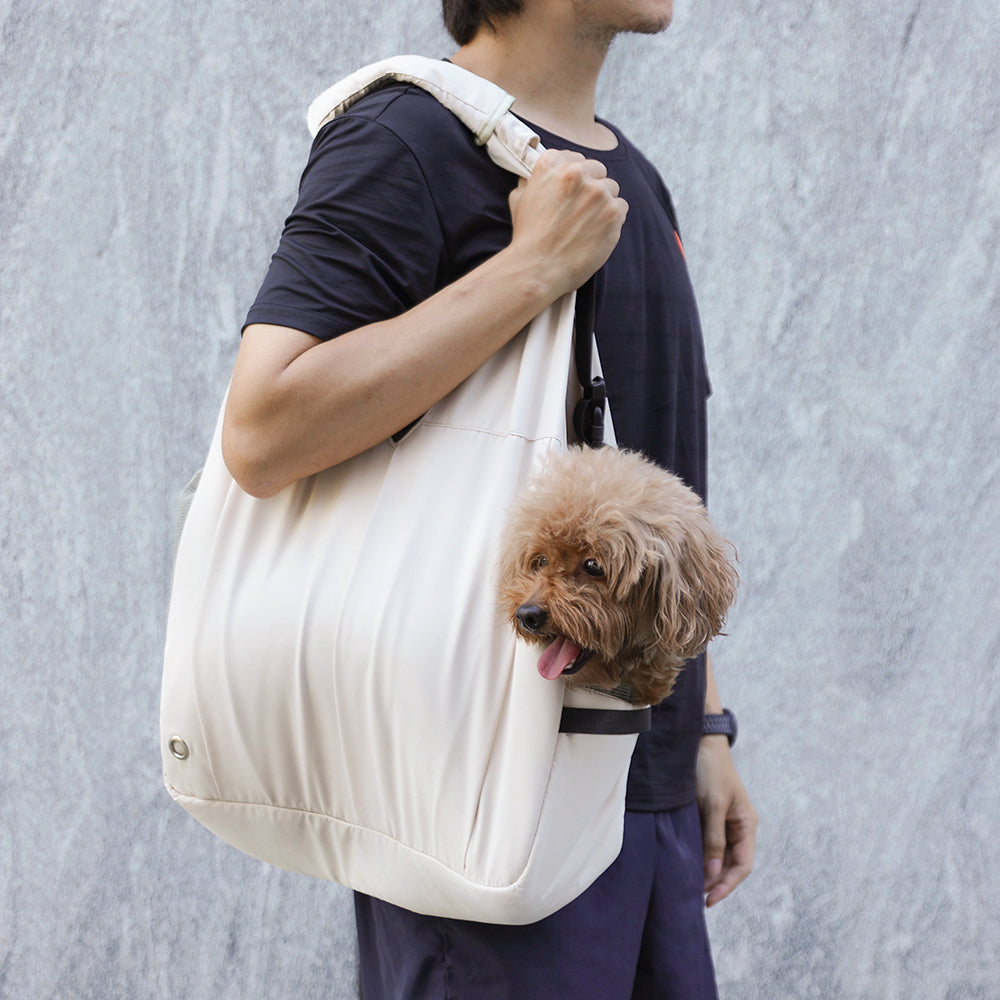 Picking out the perfect pet carrier can be tough, but it's worth finding one that's just right for you and your pet. With so many styles, sizes, and materials available, there's a pet carrier out there that will suit your needs. Hopefully, our tips have helped you narrow your search and find the perfect pet carrier for you and your furry friend.
Different Kinds of Carriers
Hard-Sided Carriers
Standard hard-sided carriers are occasionally favoured due to their longevity and sturdy design. The robust shell provides additional protection and is simple to clean. If your dog is too large for an under-the-seat carrier, and you travel by air, certain hard-shell carriers are authorized by airlines. You may prefer a top-loading dog carrier that allows you to lift your pet into the carrier.
Soft Sided Carriers
Soft-sided carriers are the most common choice for travelling tiny dogs, and certain types, such as Sherpa Pet Carriers, are certified by airlines to fit beneath your seat. Typically, these are made to be lightweight and portable, and they fold up for convenient storage. Check the manufacturer's size and weight specifications; many owners claim they require a larger size.
Wearable Carriers
Following the trend of baby carriers, wearable dog carriers have gained popularity. They free up your hands and make transporting your dog nearly effortless. They are only useful for small pets. Shoulder-sling carriers permit your dog to cuddle inside or keep his head free to observe his surroundings. Some of them have zippers for increased security and are washable and lightweight.
Cardboard
This is a temporary conveyance. Most cardboard carriers are the same size and do not allow the cat to spin around properly. Certain cats can chew through cardboard. It is difficult to clean if the cat messes with it while travelling. It is more difficult to secure the entrance. Therefore, the cat may push or drag his way out of the carrier in risky situations, such as a car park.
Measuring Your Dog for a Carrier
You will need to take the time to measure your pet to determine the right size of the carrier it will require. Several measurements will be required during this procedure, including your animal's length, height, and width. Before selecting a crate, you should also measure and consider your pet's weight.
Determine the Pet's Length
First, you will need to determine the length of your pet. Here, you will measure your pet from the tip of their snout to the base of their tail.
Measure the height of your pet.
For animals with erect ears, you should measure the height of your pet from the tips of their ears to the floor when standing. You can also measure other creatures from the top of their head to the floor.
Determine the Pet's Width
To determine your pet's width, measure the space between their shoulders.
Choosing a Carrier
Consider Your Travel Needs
If you do most of your travel by car, then a dog carrier that is easy to load into the car and has a comfortable space for your dog to ride in is important. You will also want to ensure that the carrier is well-ventilated, so your dog does not get too hot while riding.
If you travel by plane, you will want to ensure that the carrier is small enough to fit under the seat in front of you. You will also want to ensure that it is well-ventilated and has a comfortable space for your dog. You may also want to consider a carrier with a built-in leash to keep your dog close to you while waiting in line or going through security.
Your Pup's Size Matters
When looking for a pet carrier, size matters. You don't want to get a carrier that's too small for your furry friend, as they won't be comfortable and may even escape. Equally, you don't want a carrier that's too large, as it will be cumbersome to carry and could present a safety hazard. The best way to determine the right size carrier for your pet is to measure them from nose to tail and then add a few inches for comfort. Once you have those measurements, you can start shopping for carriers!
Durability and Material
If you often take your dog with you on outdoor adventures, choosing a carrier made from durable materials is important. This will ensure that your carrier can withstand the elements and any messes your pup may make. And, if you decide a carrier made from easy-to-clean materials, you won't have to spend hours trying to clean it after each use.
Funny Fuzzy's Travel Carriers
It is the perfect way to transport your pet. It is made from a breathable material that will keep your pet comfortable. Furthermore, it is also lightweight, so you won't have to worry about it being too heavy to carry. The bag has multiple pockets that are perfect for storing treats, toys, and other necessary items. The adjustable strap makes it easy to carry, and the bag can be converted into a backpack, shoulder bag, or handbag.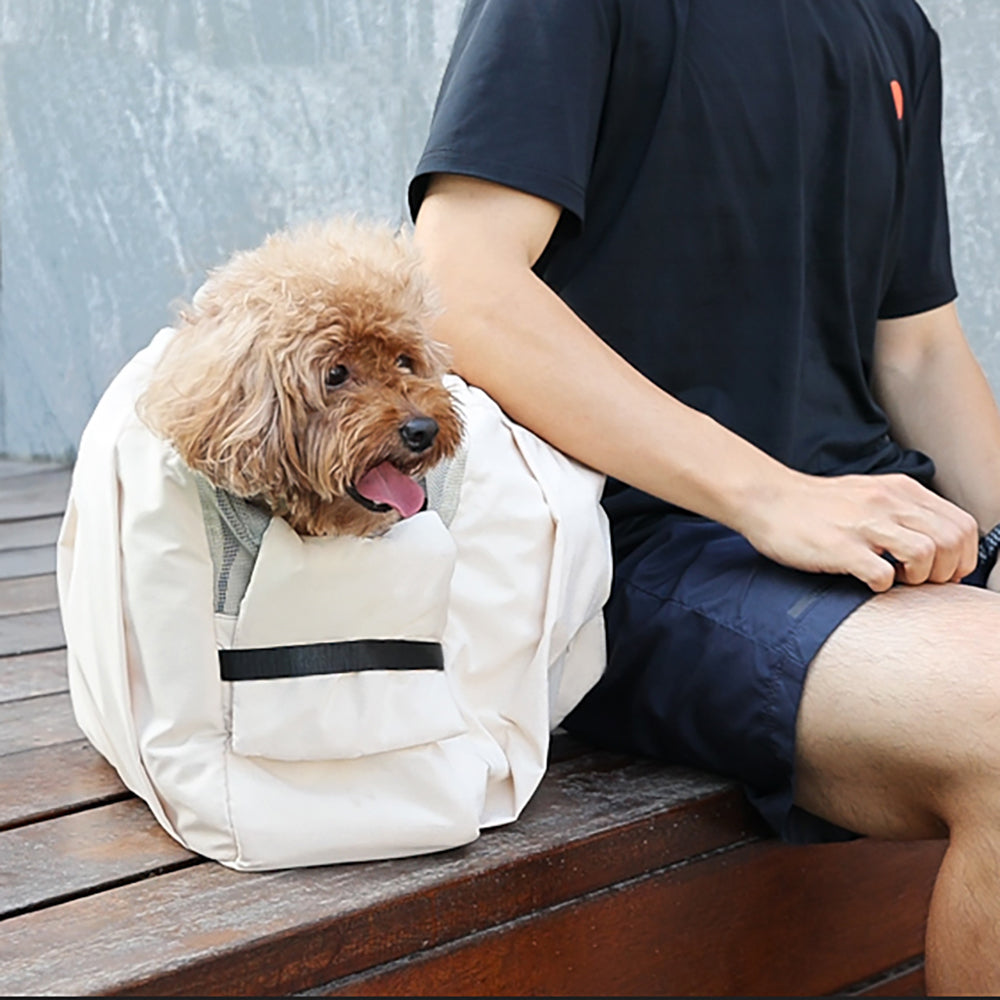 The Cloud pet carrier bag is high-quality to keep your pet safe and comfortable. The bag is made of high-frequency or ultrasound material, which makes it soft and comfortable for your pet. The bag also has great breathability and visibility, so you can keep an eye on your pet while in the carrier. The built-in safety buckle ensures that the bag stays securely closed, and the fashion item design makes it a stylish carrier for your pet. The Cloud pet carrier bag is also washable, so you can keep it clean and fresh for your next adventure with your furry friend.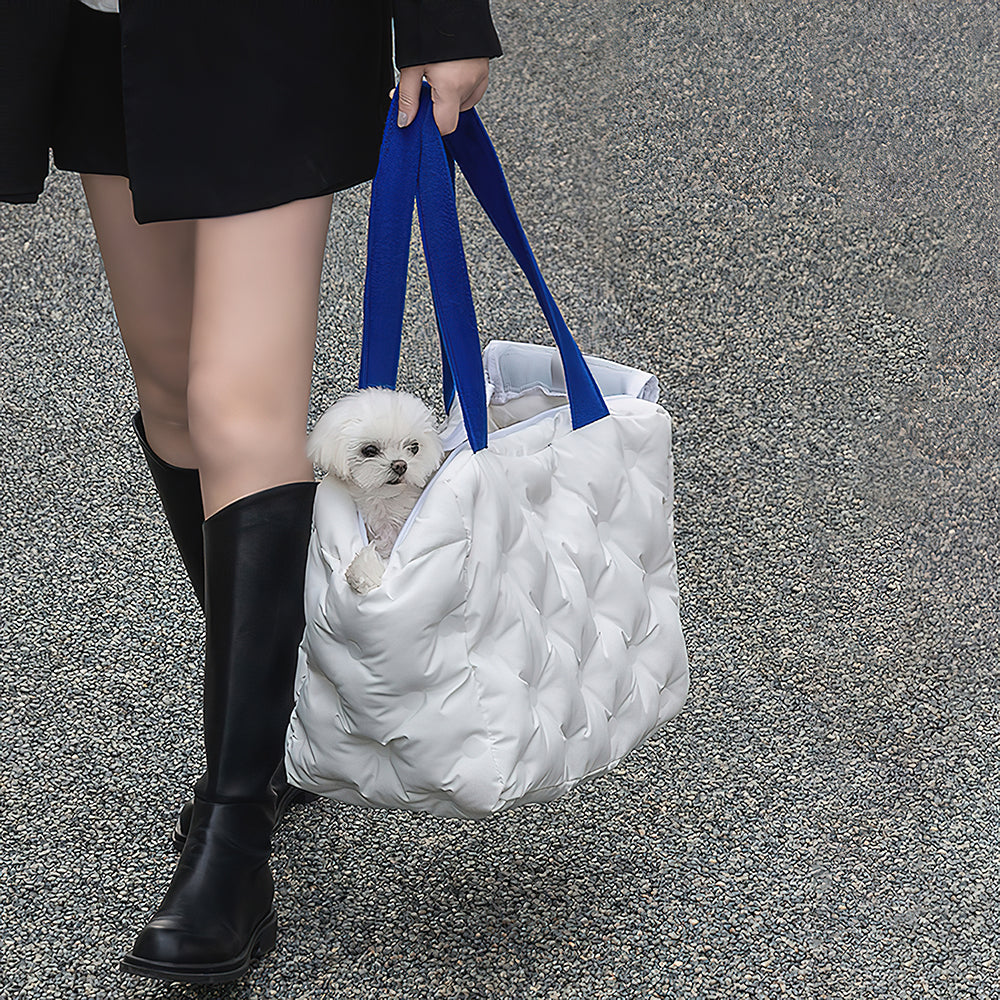 Comment