Why Should You Need a Sofa Cover? 8 Compelling Reasons
Nov 19,2023 | FunnyFuzzyUKTeam
Whether you have kids, pets, or just want to maintain your furniture's appearance, practical benefits abound with the use of sofa covers. Discover the top 8 reasons why every household should consider investing in a sofa cover set.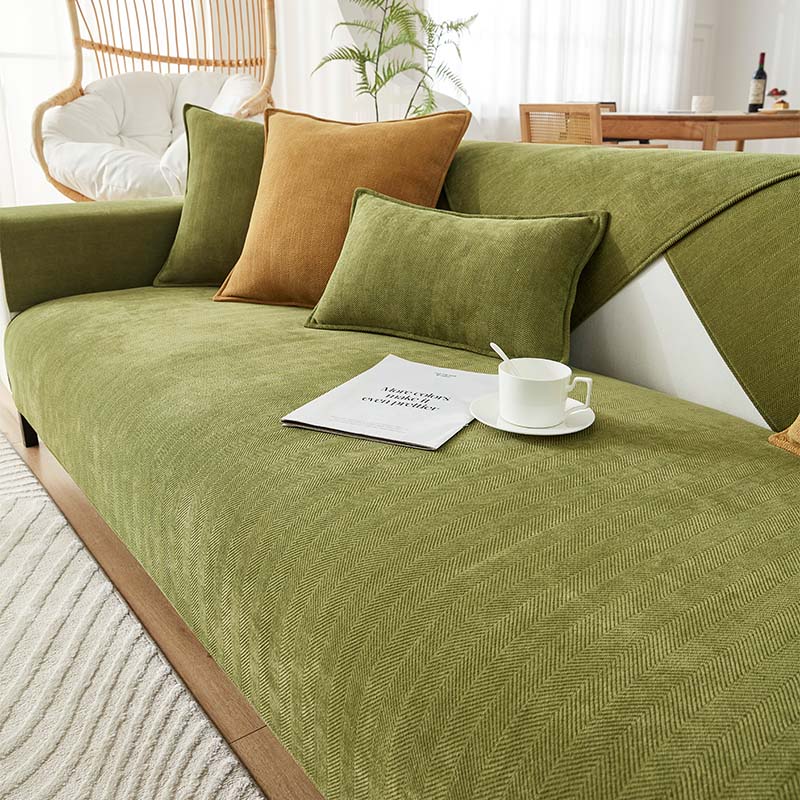 Herringbone Chenille Fabric Sofa Cover
I. Shield Against Stains and Damage
A quality sofa cover helps protect the upholstery underneath from inevitable stains, scratches, and daily wear.
1. Protect Against Spills and Smudges
From accidental food and drink spills to dirty shoes, sofa covers protect against stains settling into the upholstery fibers permanently. They provide a washable barrier between sofas and life's daily messes.
2. Safeguard Against Pet Damage
For pet owners, scratched or torn upholstery from excited paws and claws can be unavoidable. Sofa cover provides a protective shield against this damage so the sofa remains intact.
3. Prevent Premature Aging from Wear
When we lounge and sit on the sofa regularly, the cushions can get squished and worn out faster than they should. But with couch covers, they act as a protective layer that absorbs this daily wear, preventing it from affecting the upholstery directly.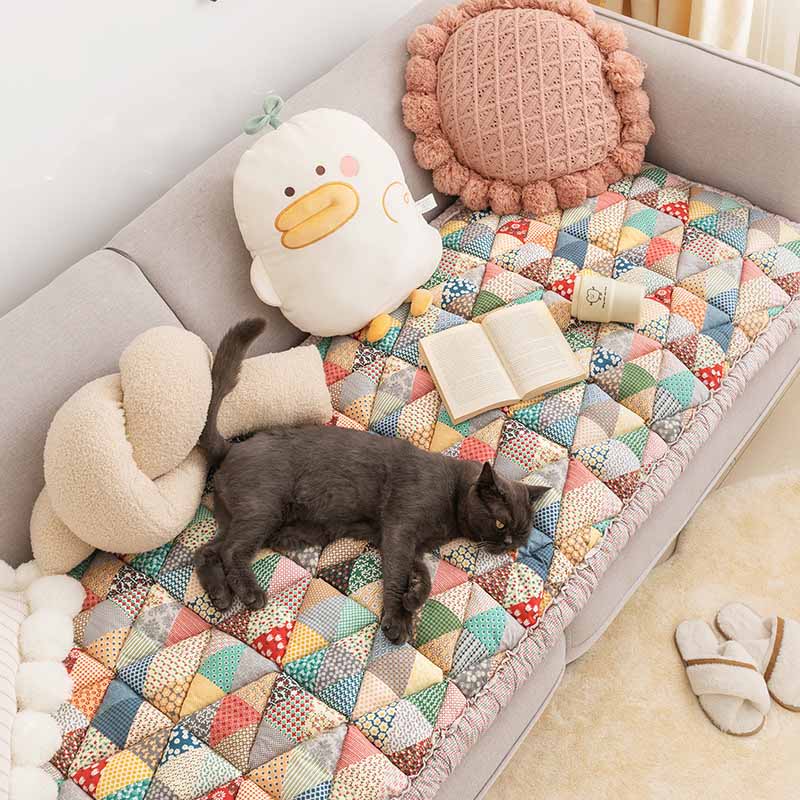 Garden Chic Cotton Protective Cover for Sofas
II. Ideal for Families and Pets
Covers for sofas are designed to be durable and stain-resistant, making them perfect for households with kids and pets.
1. Withstand Rowdy Activity
Sofa protectors hold up to repetitive laundering and rumbustious play, so families don't have to fret over damage. And when your pets run or play on the sofa, sofa protectors made of suitable materials won't stick to pets hair.
2. Easy to Remove and Wash
When accidents happen, couch covers conveniently unzip and machine wash to look renewed in no time.
III. Conceal Imperfections
An unsightly stain or tear can make a sofa look worn out and unpresentable. Sofa covers cleverly disguise existing flaws.
1. Mask Permanent Stains
Stains that professional cleaners can't remove are no match for a concealing sofa cover. It helps sofas with spots and discolouration look pristine again.
2. Hide Tears and Holes
Accidental rips or pet damage can leave upholstery looking unsightly. Couch covers save the day by hiding tears and holes from view.
3. Absorb Unwanted Odours
Furniture protector can prevent odour molecules from becoming lodged in cushioning foam permanently. Just remove and wash to eliminate odours.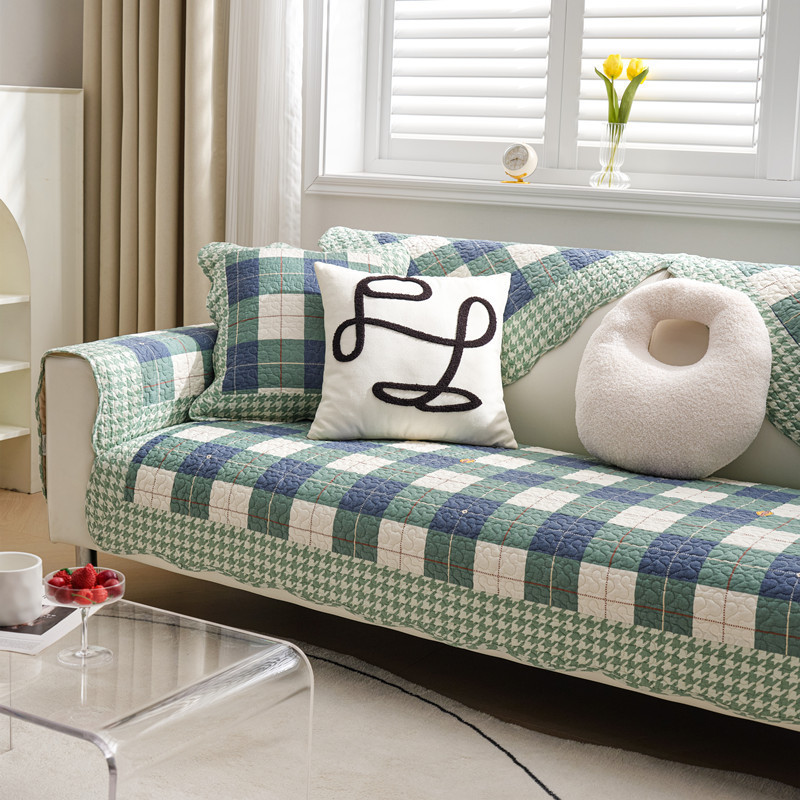 Cotton Plaid Anti-scratch Furniture Protector
IV. Enhance Relaxation and Comfort
Some sofa covers add an extra layer of plush padding for supreme softness and ergonomic support.
1. Upgrade Thin or Sagging Cushions
Plush sofa covers disguise signs of ageing, like flattened or unsupported cushions. The added thickness makes lounging luxurious.
2 Enjoy Soothing Materials
Velvet, chenille, and Sherpa covers lend irresistible softness and comfort to firm, scratchy upholstery.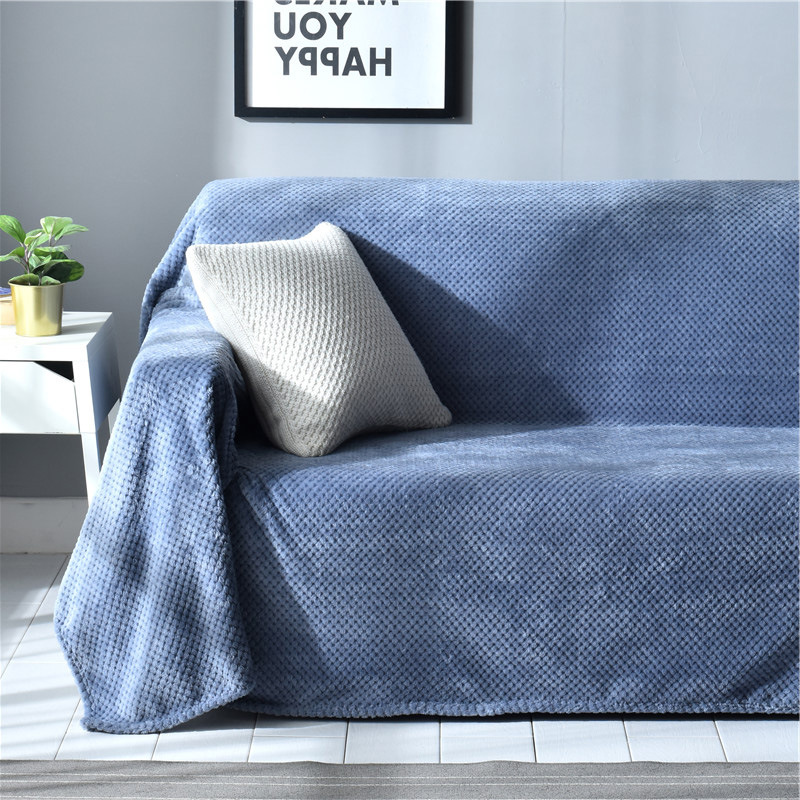 Cosy Velvet Blanket Couch Cover
V. Change Up Style Affordably
The right cover lets you transform the entire look of your sofa for a fraction of the cost of reupholstering or buying new furniture.
1. Update with On-Trend Colours
Over time, original upholstery colours start to look dated. Covers let you refresh the colour scheme completely to keep it looking contemporary.
2. Revitalize with New Patterns
Tired of plain solid upholstery? An exciting new patterned sofa cover can make the sofa the focal point of a room again.
3. Give Texture an Upgrade
Change the whole vibe by swapping out one textured cover for another. Try rich chenille, cosy sherpa, or luxurious velvet.
VI. Freshen Up for Each Season
With a change of covers, sofas can transition seamlessly from one season to the next.
1. Warm Up for Winter
In colder months, fuzzy or fleece furniture protectors lend serious cosiness for movie nights and hygge-inspired decor.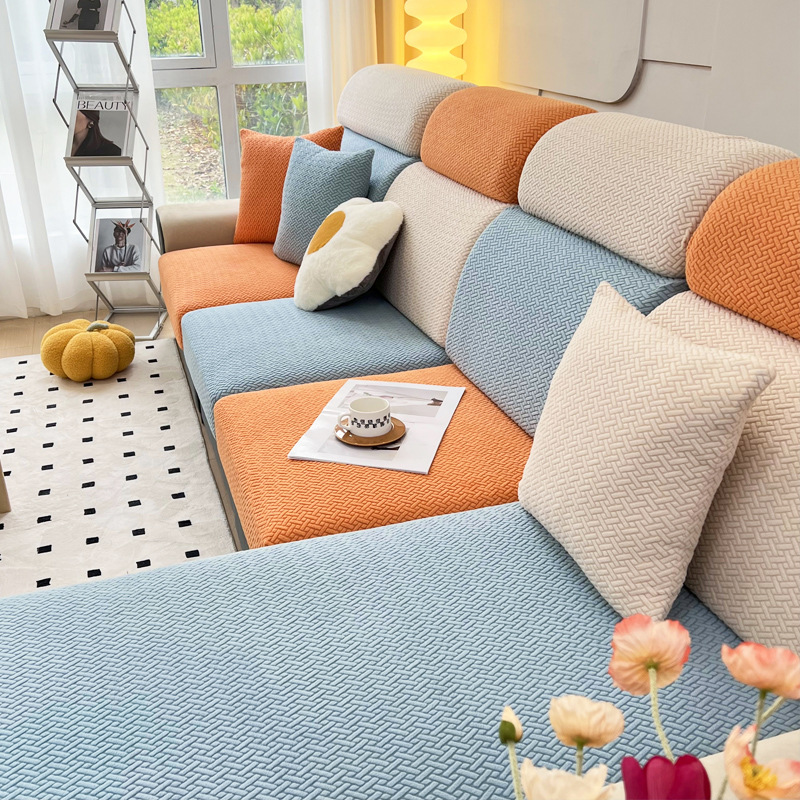 Colourful Fleece Furniture Protector
2. Cool Down for Summer
Ice silk cooling sofa covers draw heat away from the body with hyper-conductive fibres, perfect for hot days. Lightweight leathaire fabric or linen couch covers in cheerful hues also keep you cosily cool by resisting heat absorption and improving airflow.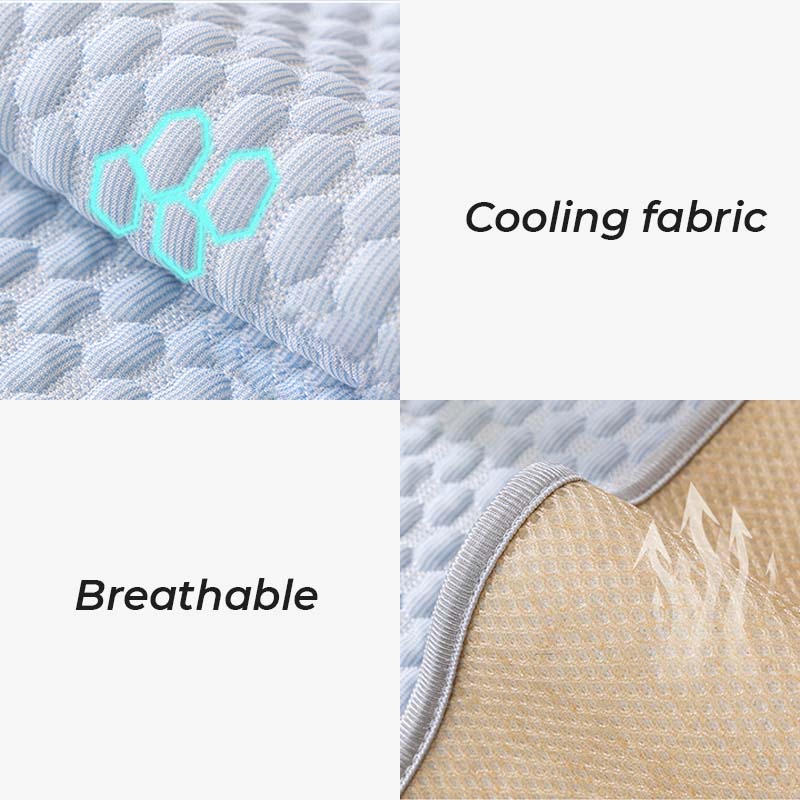 Sofa covers allow for easy cleaning and maintenance compared to upholstered sofas.
Convenient to Remove and Reinstall
Most sofa covers use zippers and elastic bands to secure them snugly over sofa frames. This makes them very easy to remove for cleaning or maintenance, and just as easy to put back on.
Machine Washable for Deep Cleaning
Unlike upholstered sofas which need professional cleaning, sofa covers can simply be tossed in the washing machine as needed for a deep clean. No costly professional cleaning required.
VIII. Reduce Allergens with Washable Fabrics
Certain sofa cover fabrics have properties that help reduce dust mites, pet dander and other allergy triggers.
1. Discourage Dust Mites
Covers made of leather, microfiber or Crypton fabrics minimize dust mites from inhabiting upholstery. They can conveniently be washed to eliminate allergens.
2. Contain Shed Pet Dander
For pet owners, removable covers trap shed pet dander so it doesn't circulate freely in the air to aggravate allergies.
Conclusion
With the myriad benefits they offer, it's clear why sofa covers deserve a spot in every home. Give your sofa the makeover it needs while protecting your investment for years to come.
Comment