The Ultimate Guide: How to Choose a Properly Fitting Sofa Cover
Oct 19,2023 | FunnyFuzzyUKTeam
I. Introduction
A well-fitted sofa cover can completely transform the look of your furniture. It can conceal stains, pet hair and other imperfections, while also allowing you to change up your decor.
This comprehensive guide will walk you through the key questions to consider for selecting the ideal couch cover. We'll discuss measurements, materials, fit issues, decor coordination, and care tips. Let's get started!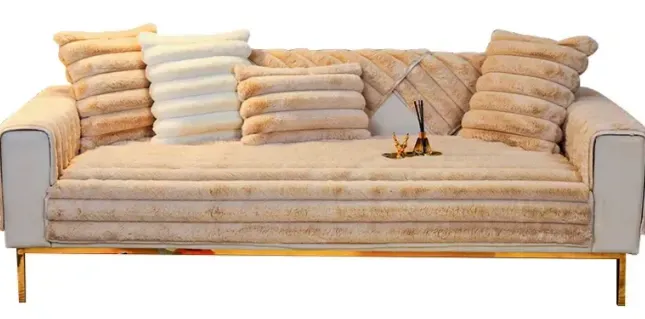 II. Measure Key Dimensions
Before shopping for a sofa cover, bust out the measuring tape and record the following dimensions:
1. Overall Length, Width and Height
Measure from the outer edges of the arms across the front to get the overall length.
Measure across the back to get the overall width(or depth).
Record the largest length and width, including the arms. The cover needs to be at least this size to properly fit.
Measure from the floor to the top of the back cushions to get the overall height.
Measuring Method for a Sofa Cover
2. Arm Width and Height
Measure both the inner and outer width of each arm.
Measure the height from the top to bottom of each arm.
Couch covers are often contoured to fit around different arm styles and sizes.
3. Cushion Thickness and Width
Measure the seat cushion depth without compressing them.
Measure cushion width across front and back edges.
The cover should match cushion size so fabric doesn't pull too tightly.
4. Any Other Unique Measurements
Note details like seat contours, attached back cushions, skirt lengths, tapered arms or cushioning.
This ensures a custom fit tailored to your sofa's unique shape.
Having all the measurements on hand makes it easy to select the right size cover for your sofa.
III. Material Considerations for Fit
The type of fabric you select also impacts the fit:
1. Stretchy vs. Non-Stretch Fabrics
Stretchy spandex or fleece sofa covers offer greater flexibility and give to fit over cushions and arms while still hugging the sofa. Non-stretch fabrics like cotton or linen fit tighter and wrinkle easier.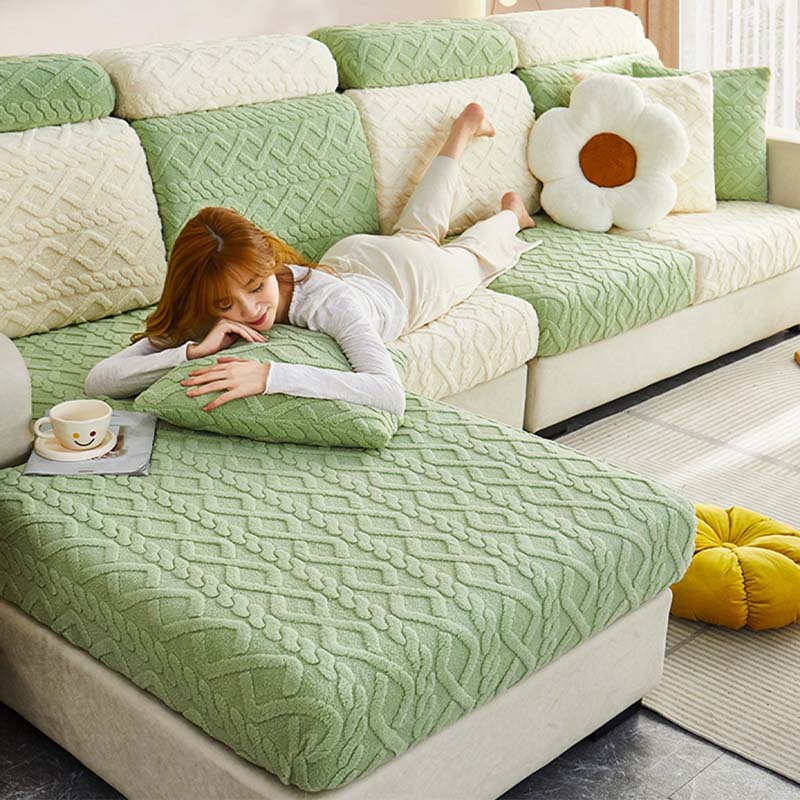 FunnyFuzzy's Full Wrap Fleece Stretch Sofa Cover
2. Durability and Stain Resistance
Durable Fabrics such as leathaire fabric sofa cover, which are more durable and have a stain guard, allow for easy removal and regular washing without the risk of wear and tear. This helps to maintain a better fit over time.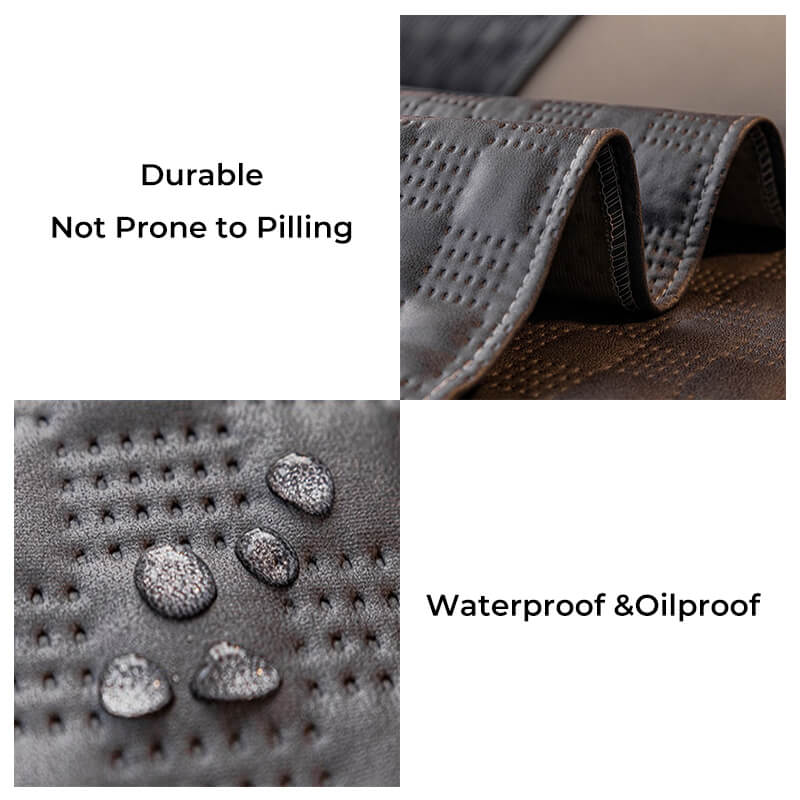 FunnyFuzzy's Stain Resistance Sofa Protector
Consider the thickness, breathability and texture. A cover shouldn't change the sofa's comfort. Check reviews mentioning fit and feel.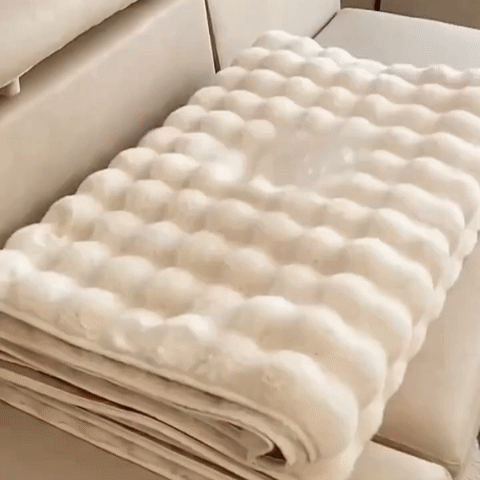 FunnyFuzzy's Cosy Plush Sofa Cover
4. Slip Resistance
Look for non-slip sofa covers made with grippy rubber backing or tacky textured materials to prevent slipping and keep the cover firmly in place. Smooth slippery fabrics can shift around easily.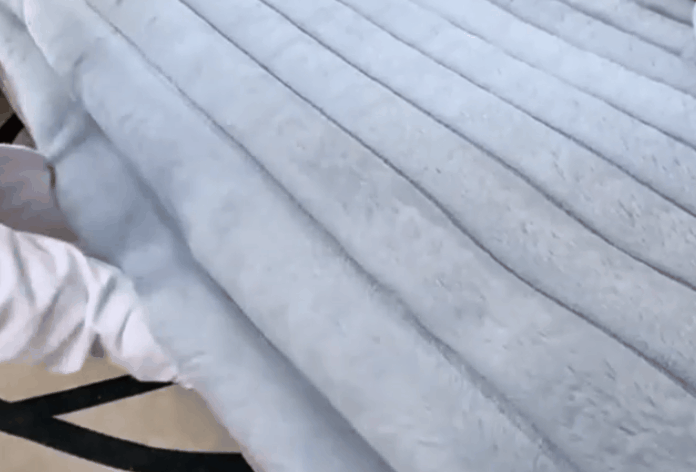 FunnyFuzzy's Non-slip Couch Cover
5. Anti-scratch Materials
Choose smooth, durable sofa cover fabrics if you have pets or young kids to prevent scratches on leather or fabric sofas. Anti-scratch materials like microfiber and synthetic suede provide protection from animal claws or sharp toys. Fleece and nylon couch covers also resist pulling and tearing from excessive scratching.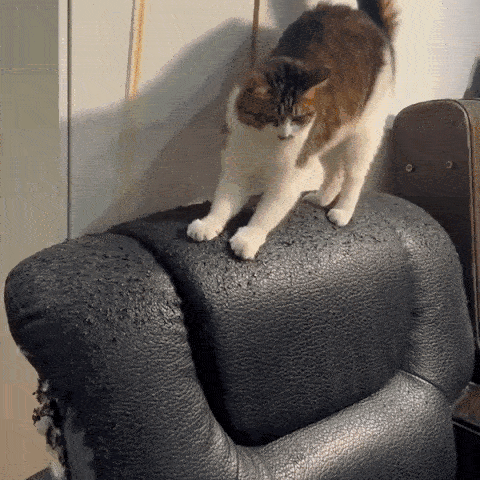 FunnyFuzzy's Anti-Scratch Cover for Sofa
IV. Matching Your Decor Style
Once you've got the fit dialed in, make sure your sofa slipcover coordinates with your existing room decor. Here are some tips:
1. Colors, Patterns and Textures
Select solids, prints and textures that complement your color scheme and other fabrics in the space. Add contrast or match existing patterns.
2. Coordinating with Existing Furniture
Sofa cover sets allow mixing and matching arm covers, accent pillows and chair covers. Or choose complementary furniture fabrics like leather seat cushions with a patterned cover.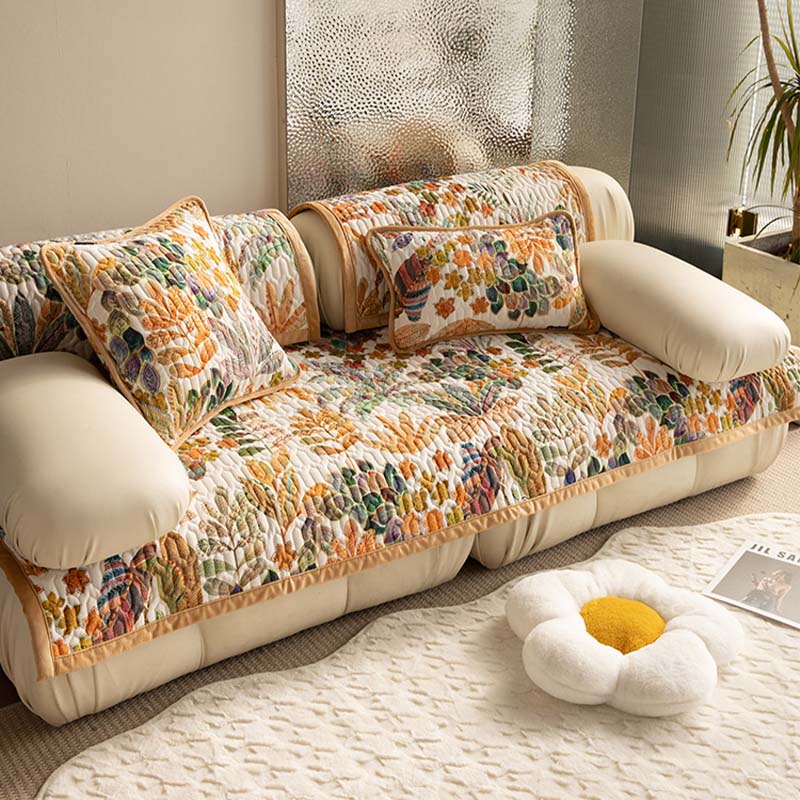 FunnyFuzzy's Tropical Rainforest Couch Cover
V. Care and Maintenance Tips
Follow these care instructions to prevent damage and keep your cover fitting like new:
Check if machine washable or dry-clean only. Wash removable covers periodically to prevent stains and pet hair build-up.
2. Prevent Sun Damage/Discolouration
Avoid direct sunlight hitting the couch cover. Rotate cushions regularly. Steam clean to revive faded colours.
Proper care preserves the fit by maintaining the cover's elasticity and preventing deterioration.
VI. Conclusion
A perfectly fitted sofa cover improves your furniture's look and protects from damage. To achieve that flawless fit:
Accurately measure your sofa's dimensions. This ensures getting the right size cover.
Choose a durable, high-quality fabric. Consider factors like pets, kids, and usage.
Pick a style that complements your decor. Coordinate colours and patterns.
Follow care instructions to keep the cover clean. Regular washing preserves its look.
For even more guidance on shopping for the ideal sofa cover, check out our top picks and in-depth reviews of the highest rated covers on the market. Get ready to give your sofa a makeover with a cover tailored just for you!
Comment